Safer students
Get your school on board and help your students get ready for an exciting and safe digital future.
Available materials for schools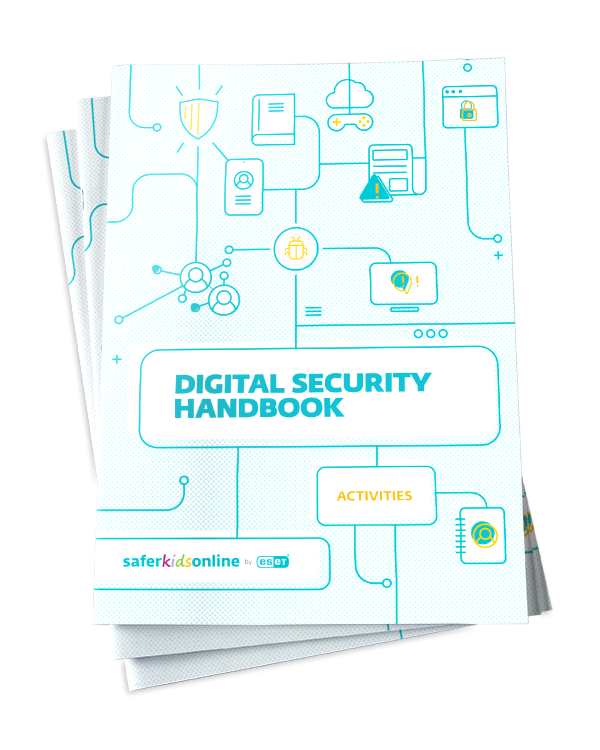 Activities
More than 50 exercises for your students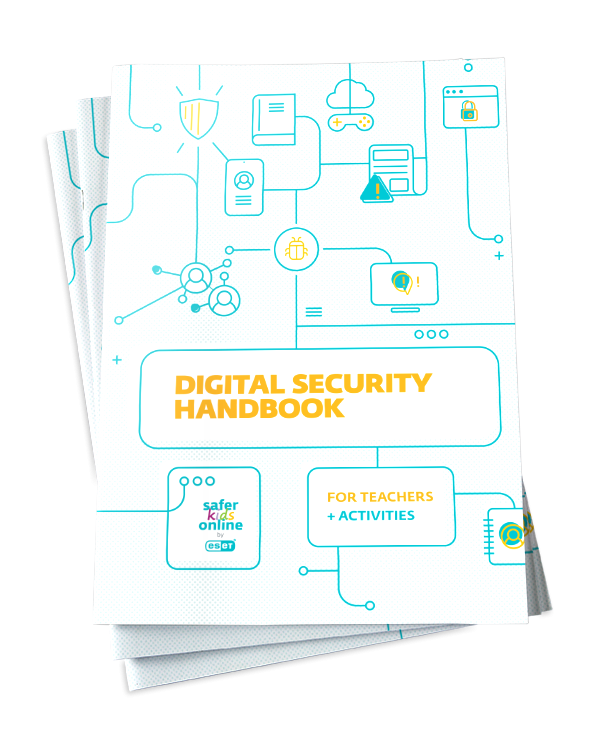 Digital Security Handbook for teachers
Everything you need to know about digital safety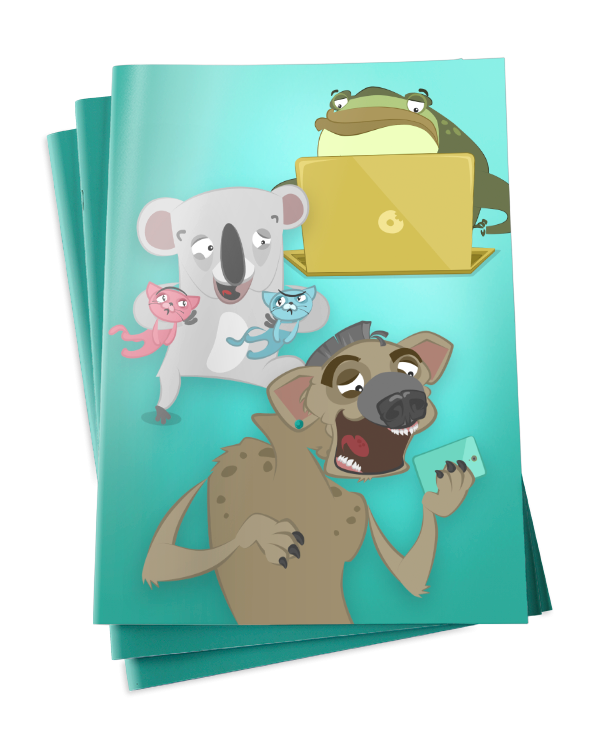 Printouts for children
A fun way to learn, in a group or alone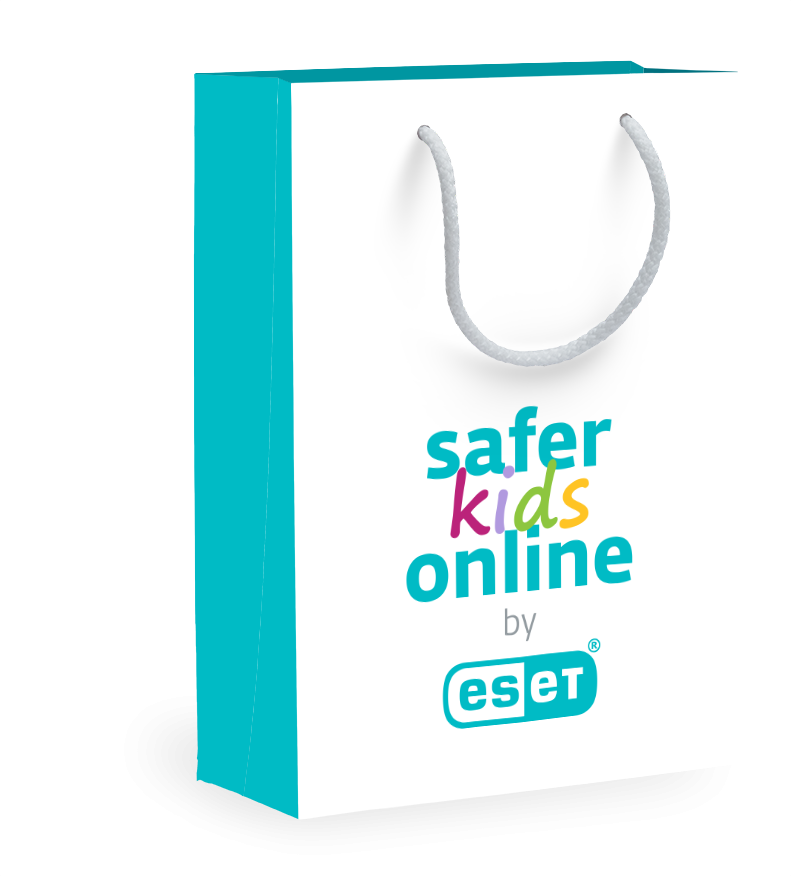 Onboarding package
Receive a printed version of the free Digital Security Handbook for Teachers along with fun giveaways.
How we can help
Jake Moore, our security analyst, explains our Digital Security Handbook for Teachers in greater detail.
Digital Security Handbook - Explore the chapters
Mobile device security
Mobile device security
What are the basic rules of mobile device protection for adults and children? What should you consider when taking selfies? Find out in the handbook available on this website.
Cyberbullying
Cyberbullying
Learn how to identify differences between cyberbulling and face-to-face bullying, what to recognise and how you can prevent it in our handbook.
Social networks
Social networks
How to improve social media safety and how to choose a network or chat app. Learn about FOMO, online additions, the world of influencers and more in our handbook.
Disinformation, hoaxes and fake news
Disinformation, hoaxes and fake news
Find out in the handbook how to recognise these types of online manipulation and protect yourself and others against them.
Digital identity and privacy
Digital identity and privacy
What is your digital footprint, and what can you do about it? How can you verify someone's identity on the internet? Find out in the handbook available on this website.
Browser security
Browser security
How to increase browser security. Learn about cookies, downloading, browsing history, the dark web, incognito mode and more in our handbook.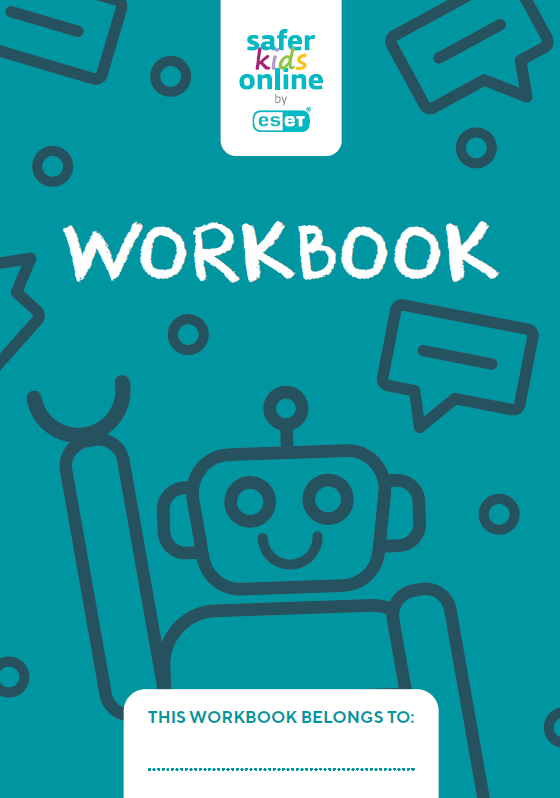 Workbook
Word puzzle, Coloring pages, and more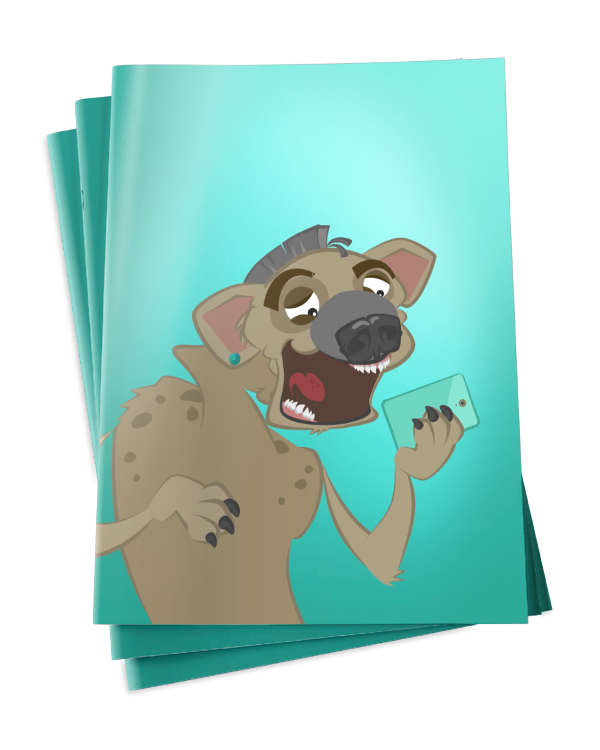 Printouts for Younger Children
Domino, Pexeso, Sharadia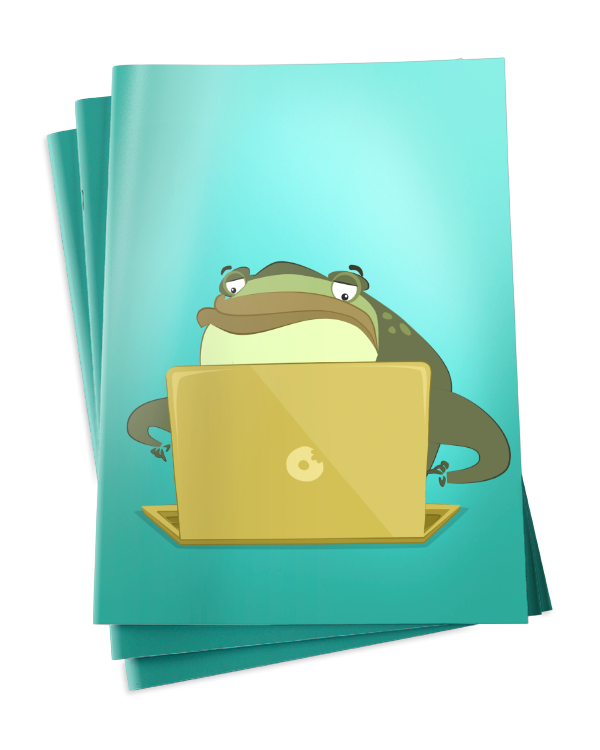 Printouts for Older Children
Domino, Pexeso, Sharadia
Did you know?
"Lack of online restraint" is called the Online disinhibition effect. People often show a lack of restraint and caution on the internet due to their perceived anonymity. That perception causes people to act with more courage or even aggression online compared to face-to-face communication.
Did you know?
Fear of missing out (FOMO) is the fear of missing something exciting or important, such as friends' celebrations or sports practices. It may cause anxiety and other negative feelings that can also be caused by the user's (child's) fear of missing out on the most recent gossip on social media.
Did you know?
Internet addiction (considering the internet as a medium) doesn't exist. Just like there's no such thing as being addicted to "being offline", there is no addiction to "being online". There are only addictions to specific online activities: social media browsing, online gaming, shopping, etc.
Did you know?
Online gaming addictions most frequently develop among MOBA (multiple online battle arena) players. The second most at risk are MMORPG (massively multiplayer online role-playing games) players encouraged by the game to constantly improve their avatar (e.g. World of Warcraft).
Did you know
Confirmation bias is mostly an implicit and spontaneous tendency to favour information that confirms our existing beliefs or hypotheses. Experiments have shown that people often don't seek information but a confirmation of what they already believe and tend to pay less attention to different views.
Did you know?
A passive digital footprint consists of not directly visible information, which the user unknowingly leaves in the online space. Examples include browser type, device model, language settings, operating system or IP address stored in the internet provider's database or servers.
Did you know?
Estonia is the only country in the world that has so far introduced remote internet voting. Estonian voters need to register using their electronic ID and confirm their identity multiple times.
Did you know?
The deep web contains up to 96% of all online content, mostly legitimate and not dangerous. It is called "deep" because its sites and contents are only accessible to selected groups of users and most of them cannot be found using search engines.
Did you know?
The dark web is the "deepest" part of the internet. It's anonymous and protects people persecuted for their work or religious or political beliefs. It allows them to communicate safely. Unfortunately, it's also misused by criminals to sell malware and trade in illegal weapons, drugs or services.
Did you know?
Malware is short for malicious software. This code is meant to cause harm to the victim's digital property, steal data, money, login information, or monitor them and their online activity. Money is the usual motivation of malware creators and operators.
Previous
Next